Specializing in Small Business and Residential Services
Computer Repair
Hard drive replacements
Power supply replacements
RAM upgrades
Video card replacements
Motherboard replacements
New PC or Mac set-up
Set-up of PC or Mac purchased from me or from a Box Store
Transfer of data (emails, documents, videos, pictures, etc.)
Removal of unneeded bloatware, installation of everyday software (Anti-Virus, Adobe, Libre Office, etc.)
Set-up of email
Installation of software (Office, games, accounting software, etc.)
Installation of devices (printers, scanners, cameras, webcams, etc.)
Software Support
Data transfers
Virus removals
Optimizing
Operating system re-installs
Software installations (P.O.S., Simply Accounting, Office, games, etc.)
Lessons
Windows 10/8
iPad/iPhone/Android
Apple TV/Google TV
Netflix/Shomi
Back-up
Install software to back up pictures, documents, videos and data
Multiple computer and smart phone/tablet back-up solutions
Discuss off-site vs on-site
Monitor back-ups
Smartphones and Tablets
Initial set-up
Email configuration
Lessons
Troubleshooting
Networking
Wireless meshes
Long range wireless solutions
Installation of routers, switches and cable installations (new builds and reno's)
Media
Installations of Apple TV and Google TV
Smart remote configurations
Syncing all Mac devices (Mac, iPad, iPhone, Apple TV and iTunes)
About Us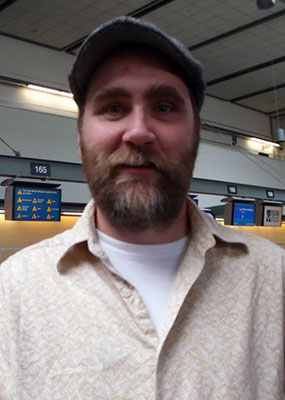 In 2006 Kyle Corey went back to university to turn his passion for technology into a career in technology. He spent two years at Vancouver Island University getting a diploma in Information Technologies and Applied Systems. Kyle has been in the Computer industries for almost ten years now and still loves what he is doing!
Kyle is A+ certified and has completed two of years of Apple Sales training.
Kyle lives in the Comox Valley with his wife Laura, dog Ghillie, and cat Oliver.